What is trucking factoring?
Trucking factoring provides trucking companies with a convenient and reliable source to get consistent cash flow from their invoices. The trucking business sells its unpaid invoices to the freight factoring company to get paid quickly after dropping off a freight load.
Trucking factoring services are beneficial as the typical pay term from a customer can be anywhere from 30, 60, to 90 days. This can be different for truck drivers that have established relationships with direct shippers. There is no long wait time when you work with a trucking factoring company. It also provides a source of consistent cash flow with no new debt from financial bank loans.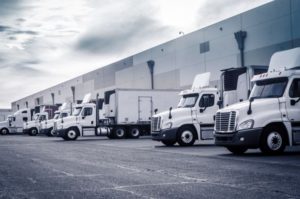 Trucking factoring can also be referred to as accounts receivable financing in the trucking industry. It makes cash available for you quickly so that you are never low on funds to pay your trucking expenses.
How does trucking factoring work?
The main benefit of working with a trucking factoring company is the fast payments of unpaid invoices. The process starts when the freight factoring company buys the accounts receivables of their client to pay them immediately once they receive the freight bills. Depending on what freight factoring company you work with, pay times may vary. Porter Freight Funding pays its clients all within 24 hours of receiving the invoices.
The process of sending freight bills is simple:
The trucking company books a load and gets a rate sheet. To confirm pick-up and drop off of the load, a BOL must get signed at both locations.

The trucking company then sends the rate sheet and BOL to their trucking factoring company to get paid. This process may be different depending on the factoring company. When you work with Porter, you just send in a photo of the paperwork.

The trucking factoring company will then advance the load amount minus the factoring fee. Porter Billing funds its clients within 24 hours of receiving the freight bill.

The freight broker or shipper then pays the factor at the end of their payment term.
The process will be different depending on your freight factoring company. Most trucking factoring companies will credit check your clients to minimize working with debtors who don't pay. This helps trucking companies choose between brokers and shippers they should work with and which ones to avoid. Trucking companies also need to decide if they want to sign up for recou