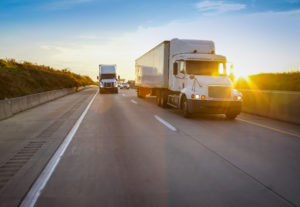 A factoring company specializes in funding solutions for businesses with slow-paying customers in a variety of industries. The factor purchases unpaid invoices from businesses with cash flow problems and pays the client the invoice amount immediately, minus a small factoring fee. The factoring company will then wait for the length of the customer's payment term to be paid for the invoice.
The process of a factoring company purchasing outstanding invoices and paying their clients quickly is the same within all industries. Typically, it takes a customer anywhere from 30, 60, or sometimes 90 days to pay in the trucking industry. The main reason trucking companies work with a factoring company is to get paid quickly for their invoices and not wait for the entire payment term. Factoring is also known as accounts receivable factoring or accounts receivable financing.
Advantages of working with a factoring company
An invoice factoring company will usually pay its clients within 24 hours of them sending in their invoices, funding directly to their bank account. Fast payments improve the working capital of trucking companies. A trucking company's cash flow will improve immediately due to the cash advances from a factoring company, and they'll no longer have money tied up in slow-paying accounts receivables.
As well as eliminating the wait time to get paid, trucking factoring companies offer additional factoring services and advantages. There is no new debt or bank loans with freight factoring, so it doesn't affect a company's credit score. A factoring company will sometimes offer its client dispatching help and fuel cards. Some will also offer help with making sure their new trucking clients are compliant and have active insurance policies.
The best factoring companies will offer flexible contract options to work with. The flexible terms are beneficial for large and small businesses, depending on their company needs. The terms range from month-to-month contracts to long term contracts. The contracts are either non-recourse or recourse factoring agreements and offer back-office assistance like billing and invoicing.
How much do factoring companies charge?
This depends on a lot of criteria. Factoring companies make their money by charging clients a small percent per invoice they send in. Some companies charge a flat rate fee for all invoices, and some offer tiered rates depending on how quickly a customer pays. Some factoring companies will also set monthly minimums on how much their clients need to factor, affecting the rate charged. There also may be additional charges that cover the choice of ACH or wires.
The biggest factors that influence factoring fees are how long the trucking company has been in business, the size of their trucking fleet, the volume of freight hauled each month, the total monthly revenue, and the length of the factoring contract. Also, the creditworthiness of the customer could affect the factoring fee. If a customer has good credit, there is limited risk when working with them. Both parties would get paid, and therefore it won't affect the factoring fee.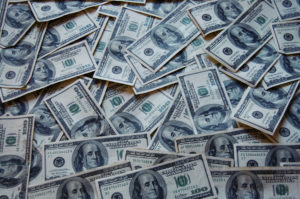 How to choose a factoring company to work with
When choosing a factoring company to work with, it's important to do research. Understanding what to look for when choosing a factoring company to work with is key. Knowing what you want out of your factoring contract will make it easier to avoid the worst factoring companies. Some factoring companies may seem great on the outside, but once you're locked into a contract with them, you notice all the hidden terms and fees they didn't tell you about.
The top things to look for when choosing a factoring company:
Same day pay to keep your cash flow consistent

Additional factoring services like dispatching, compliance, and insurance