Porter Freight Funding provides the
industry's best fuel cards
We'll save you money on every haul!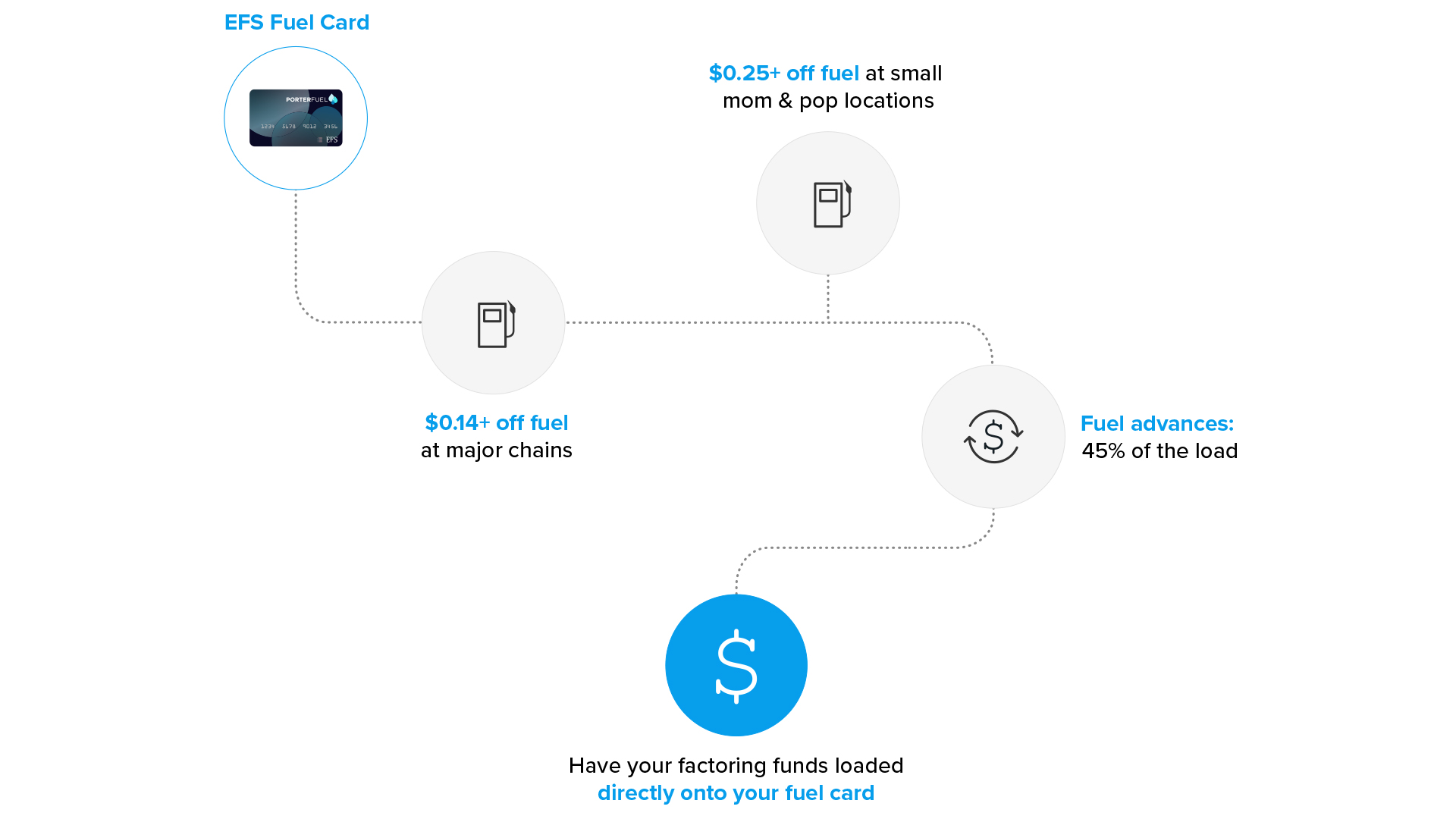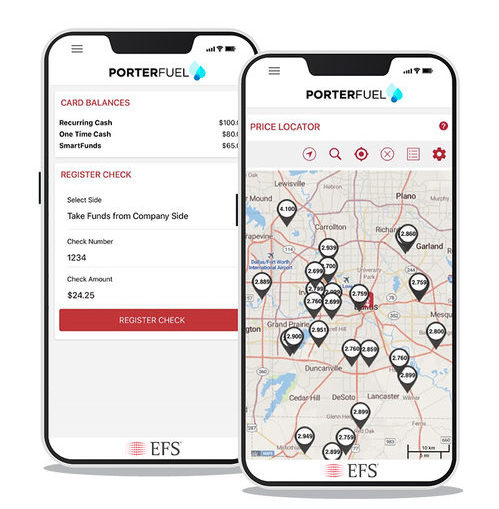 Manage your fuel usage
and IFTA reports through
EFS online portal
Porter Freight Funding provides you with a specialized Fuel Card powered by EFS Fuel Networks. Our partnership with the top card providers provides you with the most recognized fuel card brands on the market to access the best fuel prices anywhere in the country!
No startup minimum or monthly fees
Benefits of using a fuel card for your trucking company
Truck drivers have to make fuel purchases to operate their trucking company, and using a fuel card for those purchases means that you won't ever have to pay the full price of fuel ever again. You save thousands of dollars over the course of the year on fuel. The savings from those discounts from your fuel expenses end up covering the cost of your factoring fee.​