First off, what is dispatch?! Good question. A dispatcher is in charge of planning trucker trips (loads). They also handle all communication while the trucker is en route, including traffic updates, delays, delivery issues, etc. This article highlights the 5 different types of dispatch equipment:
Reefer 

Funny name isn't it? Well it is actually slang for "refrigerated". Essentially this truck has a cooling system that can keep perishables goods cold or frozen. The term is referring to the cargo and not the truck, which is usually just a semi-truck.
Hotshot

Not sure who was in charge of naming these trucks, but we would love to know the thought process behind them. A hotshot truck is usually a trailer and a medium-duty truck.
Flatbed

This truck is exactly what it's name entails, flat. You probably notice a flatbed hauling other cards or machine equipment that is too large to fit into a trailer.
Dry Van

A dry van is the truck that most people think of when mentioning an "18-wheeler" or "semi-truck". This truck carries loads that do not need to be in a temperature-controlled environment.
Power-Only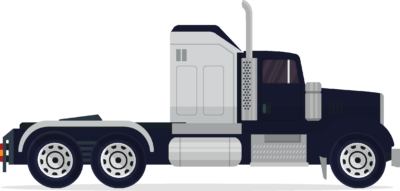 A power-only truck is rare because they are usually hauling a load! When you see a power-only, they are usually on their way to a load or just coming back from one!