Freight factoring for your trucking company
Set Your Trucking
Company Up For Success
We help trucking companies start and grow their businesses. With 100 combined years of trucking factoring experience, it's safe to say we know what we are doing.
​We are trusted by thousands for improving trucking businesses' freight operations, increasing cash flow, getting paid fast, and providing clients with the resources they need for success.
​We work with both small businesses and large businesses to provide consistent cash flow, so that they can run a smooth trucking operation.
Voted FactoringClub's
Best Factoring Company
Award 2021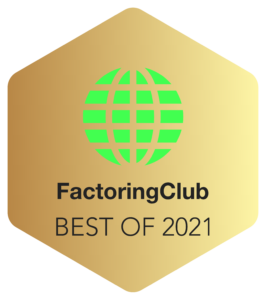 Services when working with Porter

Freight Factoring
SAME-DAY funding on all invoices.
No monthly minimums on 1-2 trucks.
Flexible contracts available of yearly, 6 months, or month-to-month.
Our rates aren't tiered, they're true flat rate pricing.
A dedicated client representative will take care of your business needs. No 1-800 numbers.